At IFSA, we love only one thing more than getting feedback from our clients. We love that they are so enthusiastic and energised by our levels of financial expertise and client service – not to mention the results from their investments.
We recently chatted to broker consultant, cancer survivor and proud South African Brenda Fourie about her investment journey with IFSA Private Equity.
Watch our video interview with Brenda Fourie.
Can you tell us a bit about yourself and your background?
My name is Brenda Fourie; I am a broker consultant by profession. I've lived in South Africa all my life, and I'm a South African through and through. I am also a cancer survivor who got quite a nice payout from my critical illness insurance, which I invested with IFSA Private Equity. Before starting work as a broker consultant, I was a housewife. Then my husband went to prison, so I had to find employment.
I've been working in finance for the past 16 years, and I think choosing to invest my money with IFSA is one of the best decisions I've ever made.
What made you choose IFSA?
Well, I think that I'm not your typical female broker consultant, with the very nicely done hair and makeup, you know. So for me, IFSA was a great fit because they're not your run-of-the-mill brokerage, which can often be a bit dull. Not IFSA. As professional as they are, they are also fun, which I love. There's also been a lot of respect from their side in the way they've conducted business with me, which I think is essential, and it's something I really appreciate.
What has it been like dealing with IFSA?
I can sometimes be impatient, so I love working with a company like IFSA, where everyone is sharp and on the ball. I never have to repeat myself, explain things in minute detail, or draw pictures. They know exactly what's going on, and it makes my life easier as well. If you ever have to phone IFSA with a question or query, you can be sure that someone will pick up the phone and be able to assist you fast and efficiently.
IFSA brokers will always tell you not to put all your eggs in one basket, which I think is very sound investment advice.
How long have you been investing with IFSA, and are you happy with your return on investment thus far?
I've been investing with IFSA since August 2021, and I'm happy to say that my investment has been growing exponentially ever since.
My money is secure, and because I have complete trust in IFSA and its people, I don't have that worry about losing any of it.
I know that these are finance professionals with integrity, and they have my complete trust when it comes to keeping my money safe. I receive monthly statements which are emailed to me like clockwork, without fail. In this industry, when you're dealing with investments, you really have to look after your clients. And I don't know of one IFSA client that has been unhappy with their service.
What is the current status of your investment with IFSA?
At the moment, I am attempting to diversify my investment portfolio somewhat, which IFSA is helping me greatly with. My investment capital came from a critical illness claim, so it's money that I wasn't expecting. Now that I received this payout, I am very aware of the fact that I need to keep it safe. And I feel very secure knowing that I entrusted it to IFSA Private Equity. Anybody who is earning an income can invest money.
What investment advice would you give young professionals just starting in their careers?
Firstly, let me state that I think, as South Africans, we don't start saving early enough in our lives. One of the things I instilled in my son is that, with his very first paycheck, he had to open a retirement savings account. He hates me for it, but he pays a deposit into this account every month. I'm pretty sure that one day he will thank me for it, though!
My advice to young people would be "take care of yourself". In this country, we don't have the resources for the government to look after you once you've retired or, heaven forbid, should you become disabled. We need to all be responsible and do this for ourselves. Anybody who is earning an income can invest money.
Everyone has to start somewhere. A raindrop goes into a river, and a river eventually flows into the sea. Every little bit helps.
What should someone who wants to start investing monthly be looking for in an investment company?
Look for a company that doesn't discriminate, and treats its clients fairly. Someone with R500 a month to invest should feel just as valued as someone with hundreds of thousands, or millions to invest. Everyone has to start somewhere. A raindrop goes into a river, and a river eventually flows into the sea. Every little bit helps. Just take that first step, even if it's a small one.
What role do you feel parents have to play in ensuring that their children make sound investment decisions?
A huge one. Parents should instil the foresight and responsibility in their children to plan for their futures by starting to invest early on in their lives. This mindset of "Oh, I'm going to inherit money and live off that" is nonsense. Even Bill Gates said that his children wouldn't inherit large amounts of money because it's unnecessary, that they should make their own way in life. I absolutely agree.
What was your experience of signing up with IFSA? Was the onboarding process straightforward or complicated?
It was really simple. There were a thousand forms to fill out, but that's because of POPI Act compliance, which is in place to protect both the client and the broker. Apart from the many forms, signing up with IFSA was really quite easy. It was just a matter of going onto the internet and transferring the investment money to the Cloud.
After signing up with IFSA, what was your experience of the service and communication you received from the team?
Brilliant, absolutely brilliant. As soon as we finalised the investment, I started receiving monthly statements. My first investment went in in August 2021, and from three months in, leading up to maturity of one year, I was getting regular phone calls to ask whether I wanted to reinvest or disinvest. There have been no surprises at all; it's been very smooth sailing from the start. I really feel like I've been kept in the loop one hundred per cent. Where can they improve? I really couldn't tell you. In my experience thus far, they've been fantastic in every respect.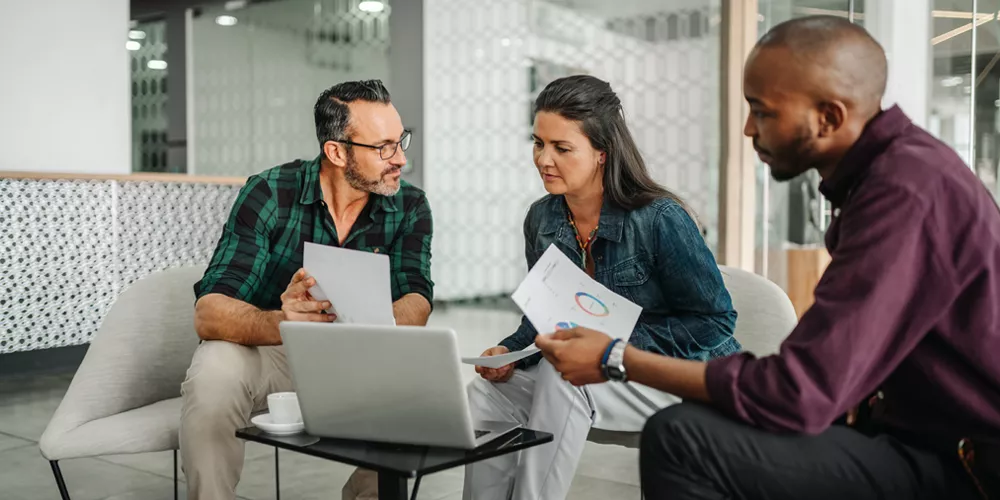 Book a free consultation with IFSA
IFSA Private Equity welcomes the opportunity to get to know you and your needs as well as to answer any questions you might have about investing. South Africa offers some great opportunities that we would love to share with you during a free consultation with our team. We look forward to hearing from you.
IFSA (Pty) Ltd Registration No. 2000/005153/07 An Authorised Financial Services Provider Licence No. 43337